The books featured in this list go beyond Susan B. Anthony (though she is featured in the second selection!) and Amelia Earhart. Women have always shaped history, even when their stories are seldom told. Check out the biographies section of your local children's library, and you'll begin to see what I mean. These are some of my favorites.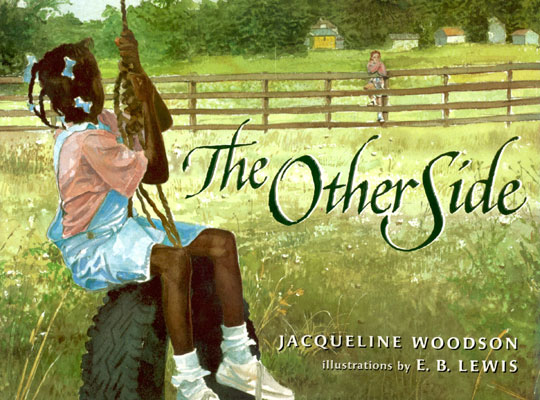 The Other Side – I carry this one over from MLK Day, through black history month and into March. The story is historical fiction and has led to great conversations with my kids.
Two Friends – Imagine a dinner conversation between Susan B. Anthony and Frederick Douglass, two paramount leaders who became allies in the fight for equal rights.
A Computer Called Katherine – Katherine Johnson, the incredible NASA computer featured in the blockbuster Hidden Figures, just died last month. This book tells her story beautifully.
Are You an Echo – Misuzu Kaneko was a famous Japanese children's poet, and this book is a collection of her poetry and the story of her life. I love that this book features poetry in English and the original Japanese. We read this one poem at a time rather than as a story because it's very dense.
Buffalo Bird Girl – This story about a woman from the Hidatsa tribe in the 19th century is accompanied by historical photographs and information.
Evelyn the Adventurous Entomologist – My daughter's name is Evelyn, so this one really caught my eye. I love that it celebrates nature as well as a woman in science.
It Began With a Page – Written about the illustrator of the timeless board book Babies, this biography highlights the importance of multicultural representation in children's literature.
Life in the Ocean – This book's subject, Sylvia Earle, holds the record for deepest solo ocean dive. Ever. She walked on the ocean floor at 1,250 feet in 1979. It has gorgeous illustrations and was a great read-aloud, even for my 2.5-year-old.
Little People, Big Dreams – These board books and short picture books are about some of history's most notable artists, activists, and athletes, including Frida Khalo, Amelia Earheart, and Maya Angelou. There's a new companion to this book called Little Thinkers that features more amazing women.
Little Dreamers – Similar to the Little People series but in an anthology for older kids. This series features most if not all women of color. Some are well known, and I loved reading about the ones that are not.
Good Night Stories for Rebel Girls – This includes modern and historical women who broke the rules for good.
She Persisted Around the World – This is the second book in the series, and I like it far better than the original.
The Girl Who Rode a Shark – Similar to the Rebel Girls book, this collection focuses on 50+ female adventurers. This is another one that tells many stories I had never heard before.
Do you have any to add? Comment below!